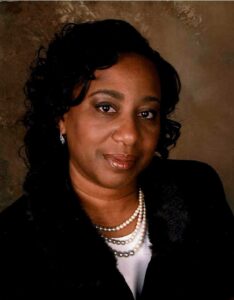 My Real Estate office is located in Sicklerville, NJ and I have been independently owned and operated for over 11 years. I grew up in South Jersey and currently live in Gloucester County for more than 24 years.
I started my professional career as a Critical Care Registered Nurse. Working in areas like Interventional Radiology, Cardiac & Telemetry, Cancer Research, ICU and Post-Acute Care Unit. I transitioned into and became a Franchise business owner in 2008. Having a relationship with and being a Franchise owner for over 11 years with a major corporate Franchise company has afforded me the opportunity to launch my own private Real Estate company, Rivera Realty, LLC. I continue to manage the day to day operations of my Real Estate office, my agents and work diligently with the local community at large with complete dedication & honor.
I believe in education and educating people that are looking for information about real estate and how to buy or sell. I work with every type of client to help educate the community on the buying process to help develop a more well- informed consumer. I provide the most up to date information to those consumers that desire to sell their property by providing FREE comparative market analysis. I am an Accredited Buyers Representative, and provide consultations to my Buyer clients to make their buying process the best experience they could possibly have. My Real Estate office has kept pace, adapting to rapid growth and changing economy while maintaining exacting standards and integrity.
Please give me a call or send me an email when you are ready to buy or sell. I will provide you with the most up to date housing information needed to make that decision to buy or sell. I look forward to working with YOU!
Sharita's Listings
#NJGL2020594 | Lots and Land
#NJGL2026666 | Mobile Home
Sharita's Testimonials
Sharita did an excellent job getting perspective buyers to see our home. She was always available and quick to respond to any questions or concerns. Sharita is the type of person who will go the extra mile for you, a true professional.
The fact that Sharita was our agent when we purchased our home and became first time homeowner's. Just to be the same agent to help us sell that same exact home was something special. The level of respect certainty effort determination support I have received from her in every deal is amazing/awesome and for that reason she will ALWAYS be my FIRST OPTION/TOP PICK!!

When it came to my wife and I uncertainty in regards to the asking price for my home. Sharita went out of her way to purchase a home warranty for the home to secure the buyers that although it is a AS IS sale, they were still GUARANTEED protection on appliances plumbing hvac etc.. in their new home with NO out of pocket expenses for myself nor the buyer.

It was time I wasn't so pleasant because of frustration behind hiccups in the transaction. Sharita ALWAYS remained respectful humble patient and MOST IMPORTANTLY professional.

Sharita and the staff at Rivera Realty will forever be my number one choice!
Words cannot convey how much we appreciate you throughout this entire home buying process.  Without you, we wouldn't have found our dream home.

Thank you…thank you…thank you!

We hope to keep in touch!

Sandy, Tim & Lilly
Sharita was the broker who sold the house next door to us. We had seen her working there just about every day. The former owner had passed away and his estate was selling the house. It needed much work and we saw Sharita there overseeing all the work. When it came time to sell our house, we called the family who sold that house and got the number for the broker they used. The first time Sharita came over to meet with us about listing our house, she spoke with us at great length about the process and answered all our questions. She came back the next day and took photos of the house to list it. That was on a Thursday. The listing was up by Saturday morning, Sharita brought a potential buyer through on Sunday about 1:00 in the afternoon. That buyer came back on Monday afternoon and Sharita had us an offer for the full listing price by 5:00 Monday afternoon. Essentially, Sharita sold our house in under 48 hours! Sharita has worked hard and been there for us every step of the way. Her office also worked with us to buy our new home the same week we sold this house.
Ms. Rivera's services in selling our home was very good. She kept us informed throughout the process, in addition had confidence in her skills that she assured us that our home would be sold. Which it was. I would use her agency and service in the future and recommend to friends and family.
Sharita is highly skilled and has a plethora of knowledge in real estate. She is dependable and a pleasure to work with. Sharita goes above and beyond handling her client's business to assure the best outcome. I definitely will refer her to others and utilize her for all of my real estate needs.
I have worked with Sharita on several occasions. She is knowledgeable and professional. She has earned and deserves credit for developing and growing our community over the years. Looking forward to working together in the near future
Rivera Realty was my property manager for my investment property for over 10 years. She placed several long term tenants and was a key in the successful management and sale of my property as I relocated out of the Philadelphia market in 2016. I would highly recommend Rivera Realty!
I have worked with Sharita for almost 10 years. She and Luis have been great and have demonstrated true professionalism. I would definitely work with them in the future and will recommend them to family and friends.