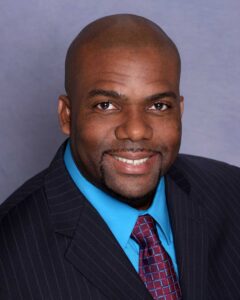 Results-oriented real estate agent. Bringing a verifiable track record of successful real estate sales, intermediating negotiation processes, and consulting clients on market conditions to provide viable solutions and ensure fair and honest dealings. I am proudly serve clients in the New Jersey area; particularly in the Southern. I have 18 years of experience as a Realtor of which I enjoy helping both buyers and sellers.
I am a bilingual Agent with high fluency in the Haitian Creole. I have strong and excellent customer service that gets me closer to my clients by paying attention, having patience, and guide my clients from beginning to end of the home buying process in choosing the right property. Whether you're a first-time homebuyer, a seller who needs to expand or downsize, or are looking for a second home, I am here to assist to the greatest extent for you to find the right property that fits your needs.
I dedicated my time for my clients from every level during the process to make sure it's a win-win situations for everyone. Above all, I want to ensure that you have a positive home buying/selling experience where you will feel at ease to refer anyone to me. By nature I am a self motivated, creative thinker offering excellent interpersonal communication, relationship management, customer service and presentation skills. I have the ability to organize and prioritize the tasks at hand to get the job done.
Evens's Testimonials
It has been a pleasure having Mr. Collot guiding us through the whole process as a first time home buyer. And thank you to the whole team of Rivera Realty!
Me and my family would like to thank you and Rivera Realty for all the support brought to us in that process. Our gratitude towards Rivera Realty and especially Evens Collot will never be forgotten. I'll be delighted to to refer anyone who is interested in the house market.
Mr. Evens Collot is an excellent agent who cares about what his clients are looking for in a property. He gave 100 percent of his time, knowledge and service to me by getting fully involved in all the aspects of buying my house. I was very pleased with his professionalism. I will definitely refer him to anybody that I know that is looking for a property to purchase.

Mr. Collot went above and beyond his duties as an agent to help speed the loan process with my lender so that could meet my closing deadline. He is an excellent agent.